Dolphin Undercounter Dishwasher DW-1200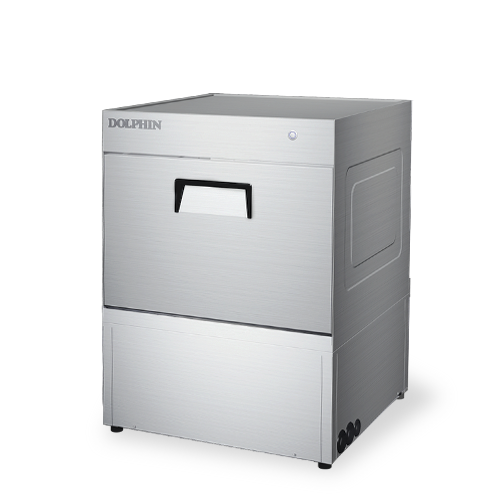 BUILT-IN BOOSTER
Built-in booster tank provide the effective heat saving and practical space usage. And booster tank reduces operating costs by reducing heat loss.
DRAINAGE ON TOP COVER
When the rack with the bowl is placed on the dishwasher, the water flowing in the upper part is collected to the inside of the dishwasher so that the water does not flood to other places.
REMOTE CONTROLLER
Remote controller is not interrupted by installed position even in corner installation. User can read operating stage and upcoming process through FND easily. You can set each cycle by sec. and check total running number. The test mode programmed can diagnosis working status of each part on the controller.
COMPACT SIZE
Compact size suitable for limited space like coffee shop, wine bar
Supply, Repair, and Service by FOODMACH, INC.,
The Center for Foodservice Equipment
We are happy to provide you more details about this product including pricing, availability, logistics, and also share with you alternatives/options which may better suit your requirements.
Tap the INQUIRE Tab from the sub-menu below and contact us at Foodmach today