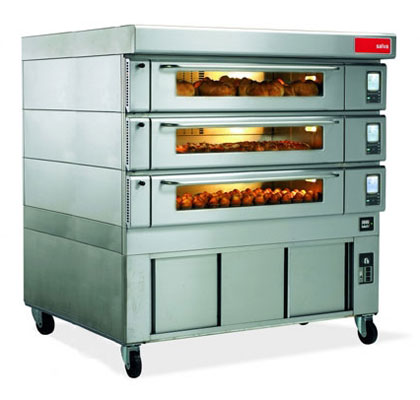 Salva modular ovens are world-wide recognized in the bakery, pastry, and pizza-making sectors world-wide for their cooking quality, flexibility and versatility.
The heat distribution system is the distinguishing characteristic of these ovens. A set of flat refractory ceramic bricks with electric heating elements passing through them, located on the ceiling and the floor, guarantee uniform heat distribution throughout the chamber, providing bread, pastry and pizzas with a unique taste, texture and appearance.
Salva modular oven adapt to the customer's production needs. They come in module form or independent chambers that can be stacked, each customer can set up the oven according to their needs. Moreover, having independent modules make them very versatile, as they allow different types of products to be cooked in each module.